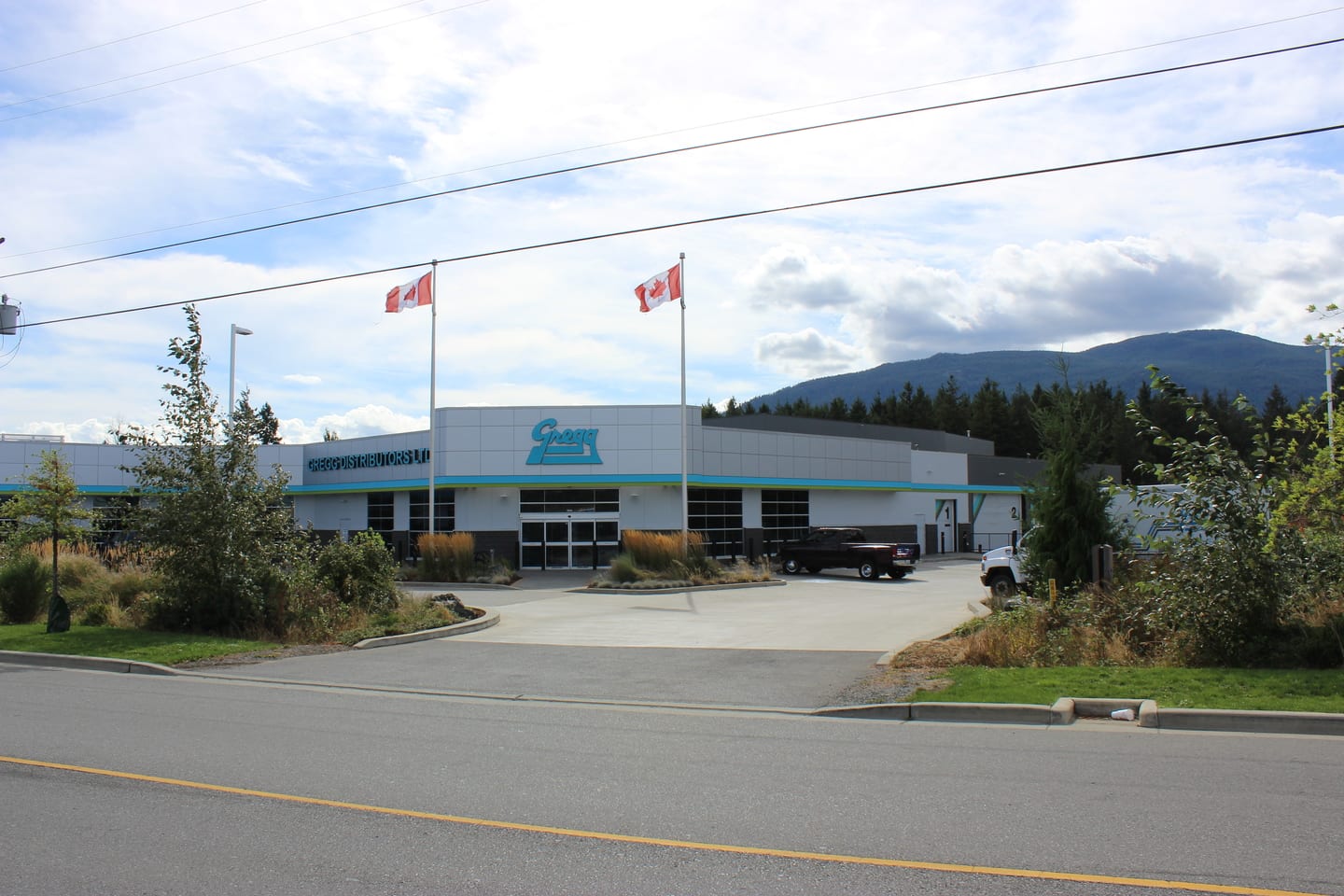 The new Gregg Distributors building is a 28,000-sq. ft. steel frame building in Nanaimo, B.C. This building includes a 4,000-sq. ft. show room, 2,000 sq. feet of office space, and a 22,000-sq. ft. warehouse. Gregg Distributors required large interior and exterior loading bays designed to handle the large equipment the company sells. Waywest Mechanical Ltd. provided full mechanical and commercial HVAC services for this project.
Got a job that needs the very best?
Contact us today and get started on your next project
3180 Galoway Gulch Road
Nanaimo, BC, V9R 7B8
We supply plumbing, HVAC, gas fitting, and mechanical services to the construction industry, serving Nanaimo and Vancouver Island since 1993.